Hi! I'm Sydney. I'm a stay-at-home mom of three, and I cook homemade meals for my Colorado family every week.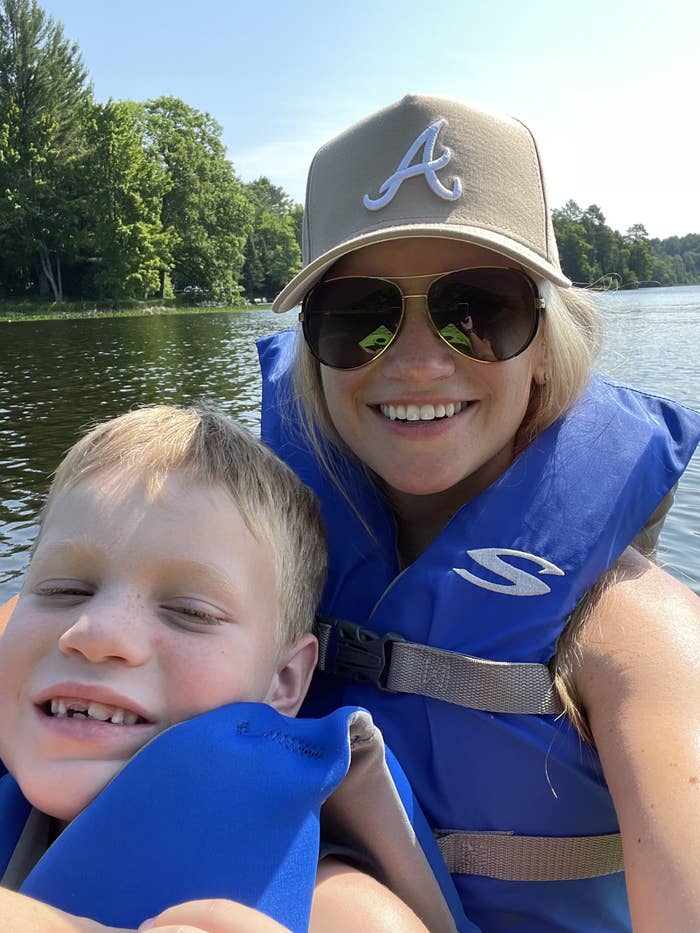 Each weekend, I plan all my family's meals for the upcoming week. This includes choosing the recipes I will make — via the internet and cookbooks — plus the actual shopping.
ADVERTISEMENT
With meal planning, upfront preparation is key — but it's also the most challenging thing. Here are a few tips and tricks that I use each week:
1) I pick recipes with ingredients that can be used for multiple meals (and in multiple ways). This also includes getting creative with leftovers. Sometimes eating leftovers all the time can get old, but I try to remember that I can always use different components of my leftovers to create new ones.
2) I look at what's on sale. For example, this week I was able to get six ears of corn for $2!
3) I buy the cheapest store brand most of the time. Unless it's something that I'm unable to use due to the peanut allergy (or if a different brand is on sale), store brand it is. 4) I ask my kids to help me! Feeding kids is a challenge. They change their minds constantly, and they seemingly get new taste buds every meal. When I ask them to help pick out recipes (usually by them looking at pictures), I find that they are more excited to eat them.
My kids are small, so I'm really able to make $100 go a long way — as long as it's coupled with a plan.
https://www.instagram.com/p/CSFfCHmjg2t/embed/?cr=1&v=4&wp=888&rd=https%3A%2F%2Fwww.buzzfeed.com&rp=%2Fsydneylmartin%2Feasy-family-budget-meal-plan%3Forigin%3Dweb-hf#%7B%22ci%22%3A0%2C%22os%22%3A58159.799999952316%7D@sydneyinsuburbia / Via Instagram
Of course, you may need to alter your budget if you have teenagers or live in areas with a higher cost of living.
This past week, my groceries rang in at $100.28. This includes all breakfasts, lunches, dinners, and snacks. I found my recipes on Tasty and input all my ingredients into my local grocery store's app.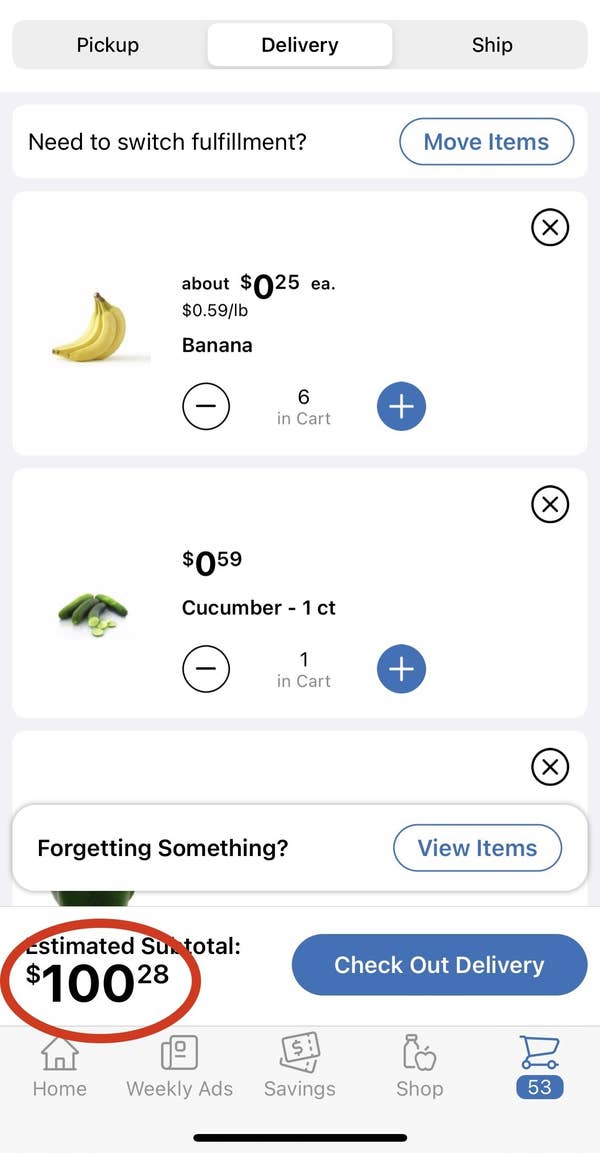 ADVERTISEMENT
Planning-wise, the big thing I kept in mind for the week ahead was that I wanted meals that were easier than usual — both in prep and cleanup.
All three of my kids are home right now for summer break, so anything I prepare, I have to do in between taking care of them. I also had an appointment coming up one afternoon this week, meaning I wouldn't be home to prep dinner as usual. So I knew I had to be extra strategic about stretching leftovers.
Here's how the week went!

For my weekly grocery haul, I normally opt for delivery because it saves me a lot of time and prevents impulse buys. However, this Saturday didn't go as smoothly as I had hoped.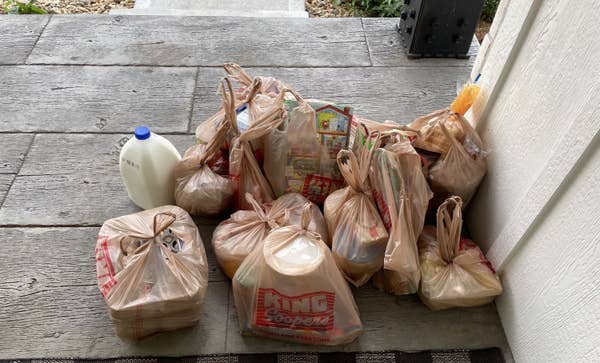 Here was my grocery haul when it finally arrived: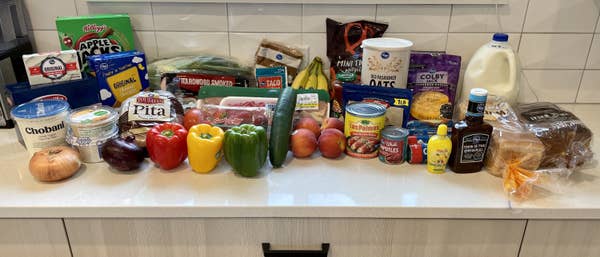 ADVERTISEMENT
To make up for the lost time, I swapped in a dinner recipe from later in the week that had the shortest prep time: Enchilada Stuffed Shells.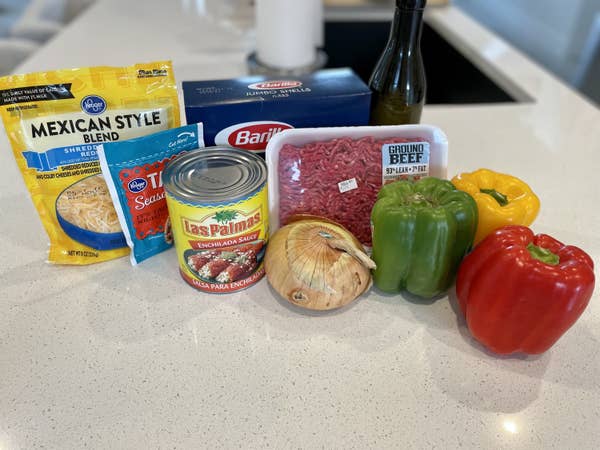 Prep was simple: quickly chopping and sautéing onions and peppers, and boiling a big pot of water for the shells.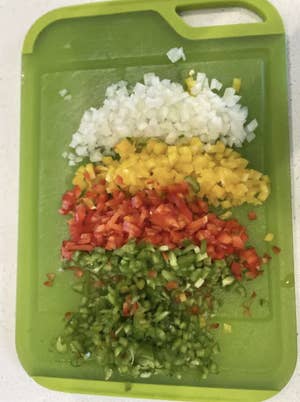 ADVERTISEMENT
Once the veggies started to soften, I added ground beef to the pan. When all was browned, I scooped the mixture into the shells.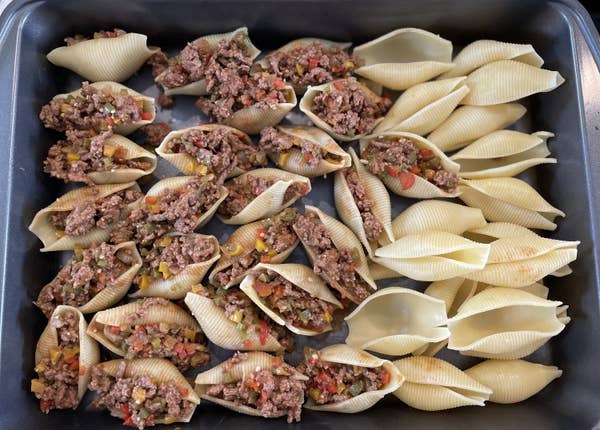 I topped the shells with enchilada sauce and some cheese, and everything was ready for the oven! This recipe only needed 15 minutes to bake, which was the main reason I chose it.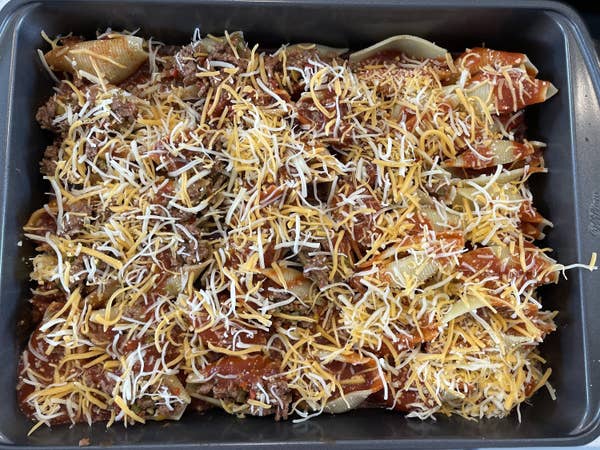 ADVERTISEMENT
To stick with the time-saving theme, I got a head start on the dishes while the shells baked in the oven.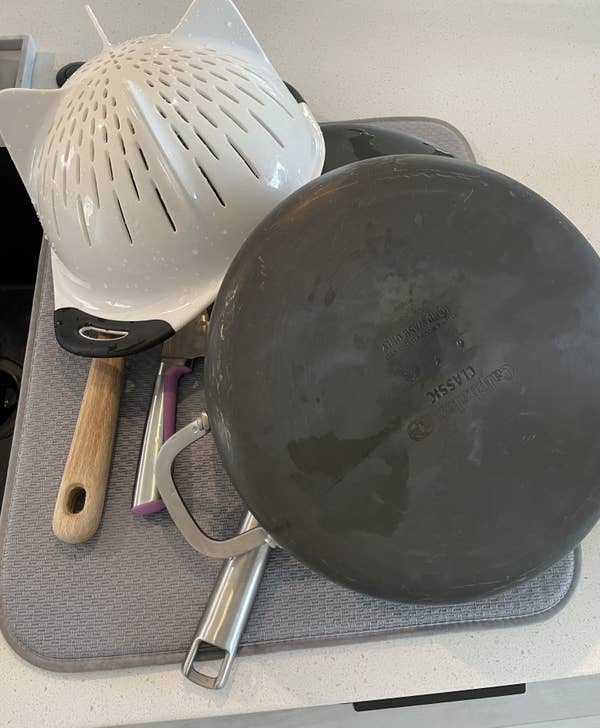 After 15 minutes, the shells (and the dishes) were ready!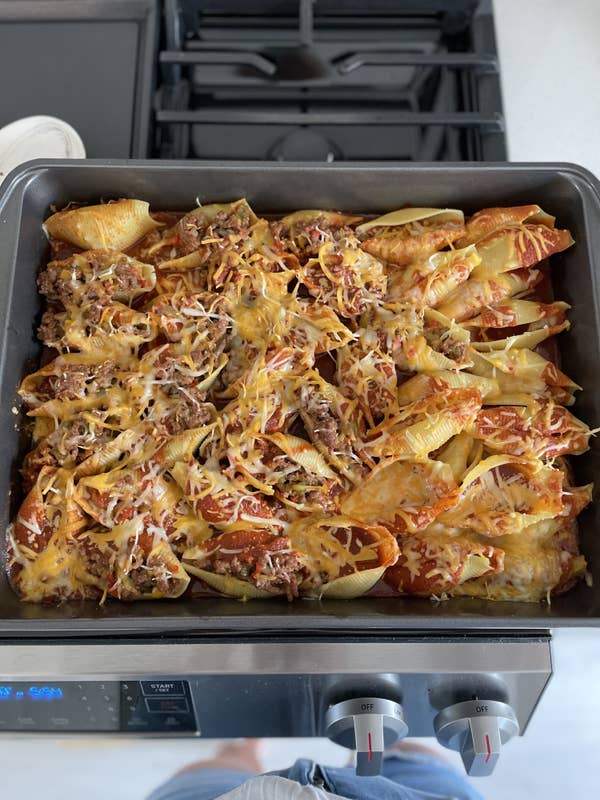 When plating everyone's meals, my husband and I stick to the suggested serving size in the recipe. The older kids typically share a serving, and I just estimate for our youngest.

ADVERTISEMENT
On Sundays, I usually make a fun breakfast that I know the kids will like. This week it was Ham, Egg & Cheddar Pockets. I used bacon instead of ham because I wanted to be able to utilize it later in the week — and my family prefers bacon anyway.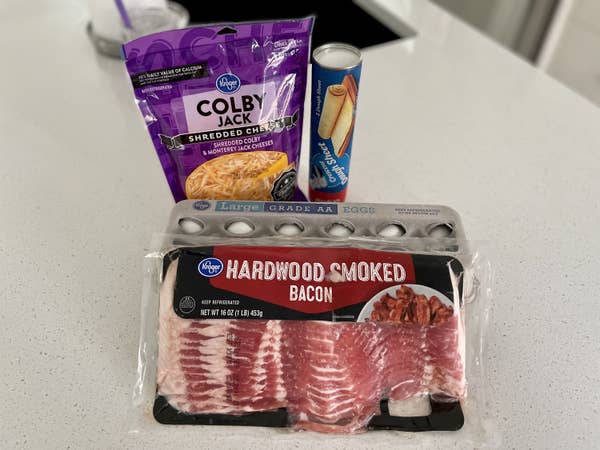 The recipe called for puff pastry, but crescent dough sheets were on sale, so I went with those instead.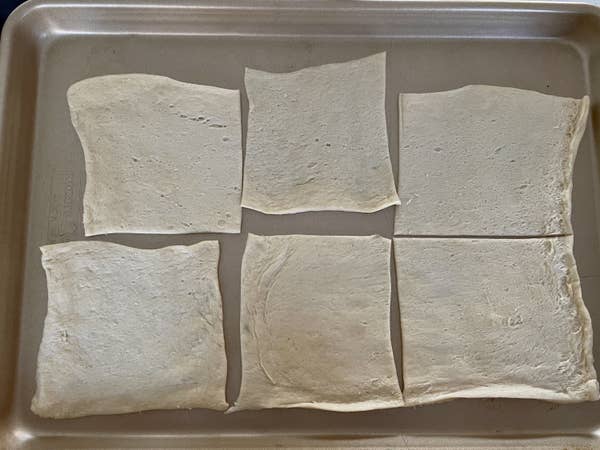 While the oven preheated, I prepped the bacon and eggs.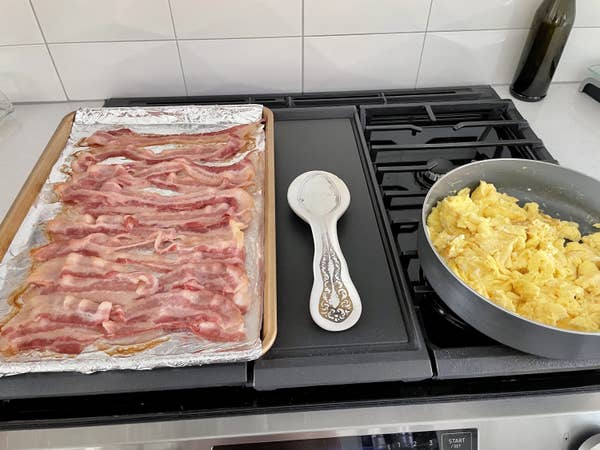 Whenever I make something that calls for bacon inside of it, I put the bacon into my food processor to give it a quick chop. This method makes it easier for my kids to eat without having to try and bite off a large piece with each bite.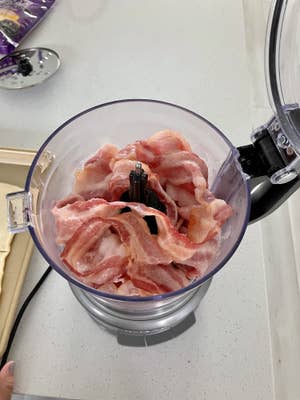 ADVERTISEMENT
Assembly was super easy. Just place each ingredient on half of the dough, and then top it with the other half.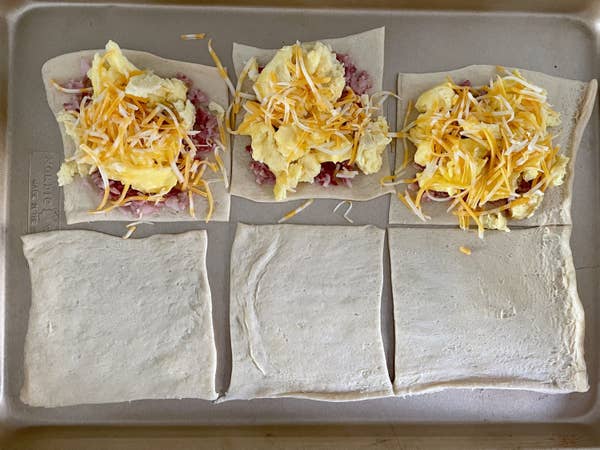 I used a fork to seal the edges and popped them in the oven for 15 minutes. Once cooked, I served these with a side of fresh peaches.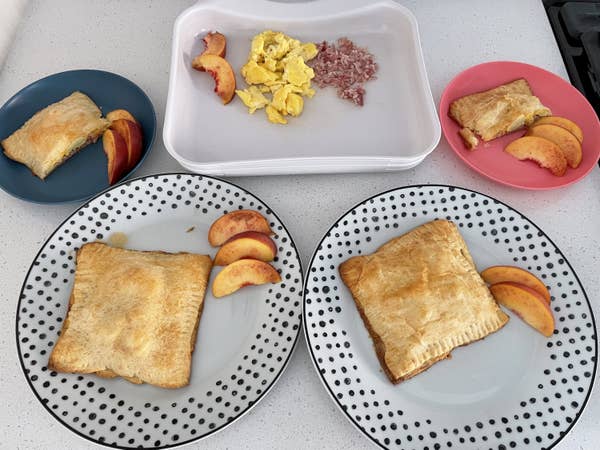 ADVERTISEMENT
These were a HIT.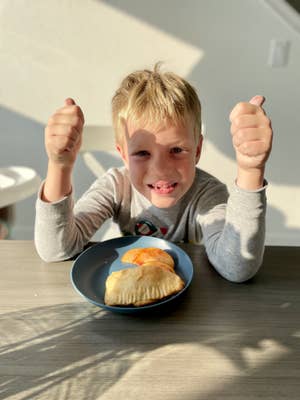 Immediately after breakfast, I started getting dinner prepped. This recipe for Chicken Gyros required time to marinate the chicken ahead of cooking.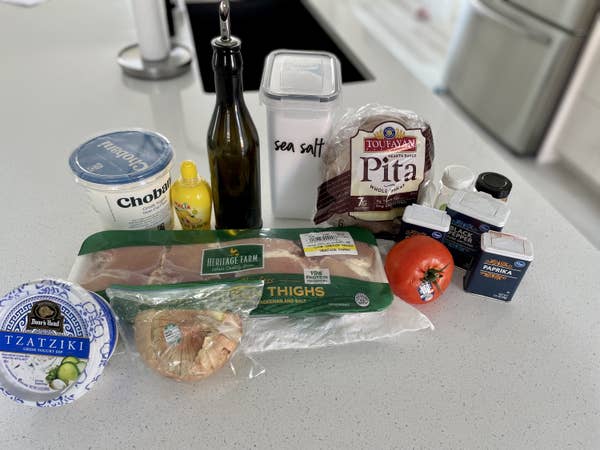 ADVERTISEMENT
The marinade had a Greek yogurt base and only needed a few extra add-ins: yogurt, lemon juice, olive oil, and spices. Once the marinade was mixed together, I added it into a Ziploc bag with chicken thighs and let everything sit in the fridge.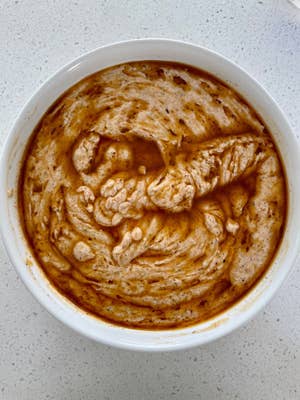 Because dinner prep was already in progress, lunch needed to be extremely simple. We had turkey sandwiches, nothing on the side.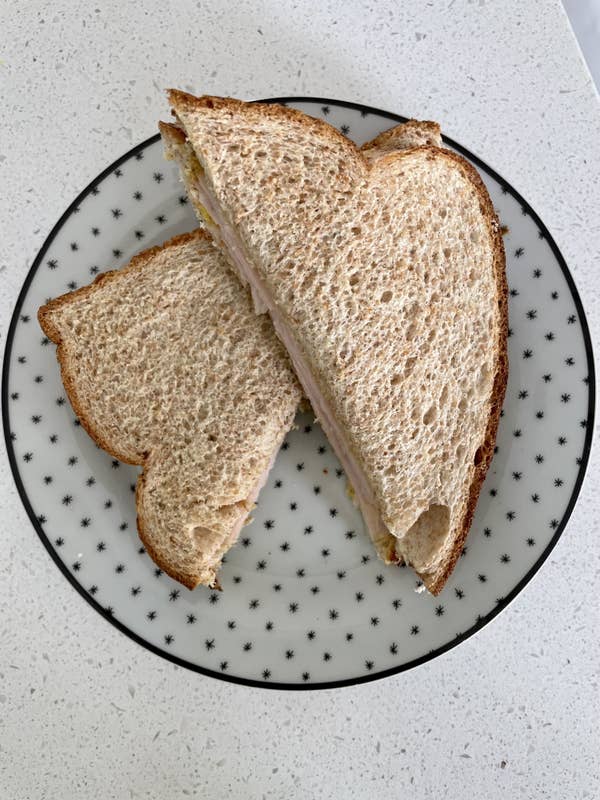 ADVERTISEMENT
Turkey sandwiches down the hatch and to the pool we went!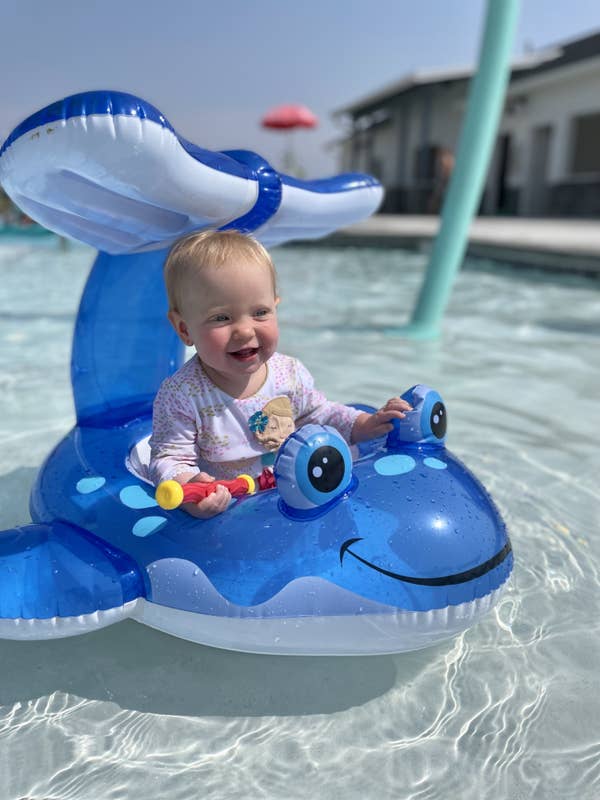 Post-pool, it was back to dinner prep for the Chicken Gyros. I stacked the chicken on top of an onion and put it into the oven.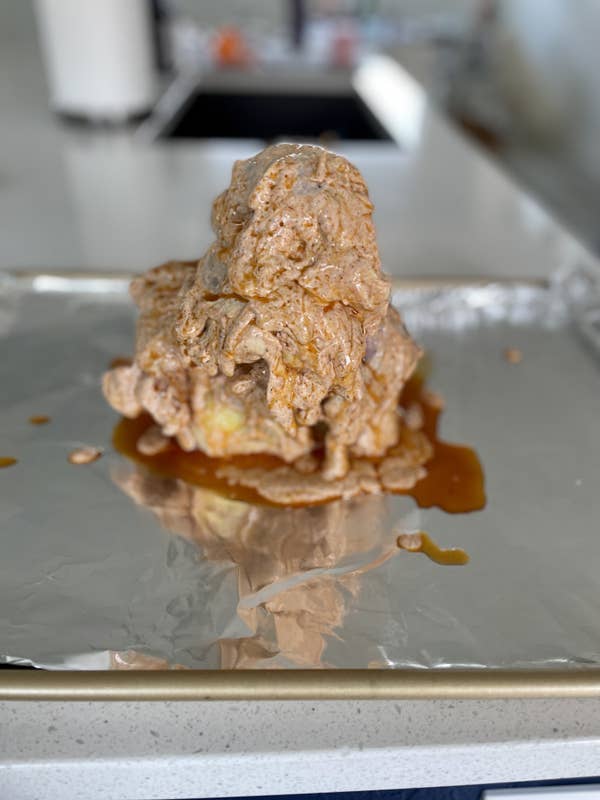 My husband and I ended up going with a pita pocket approach (below), and I dished up the kids' plates with everything separated so they could build their own.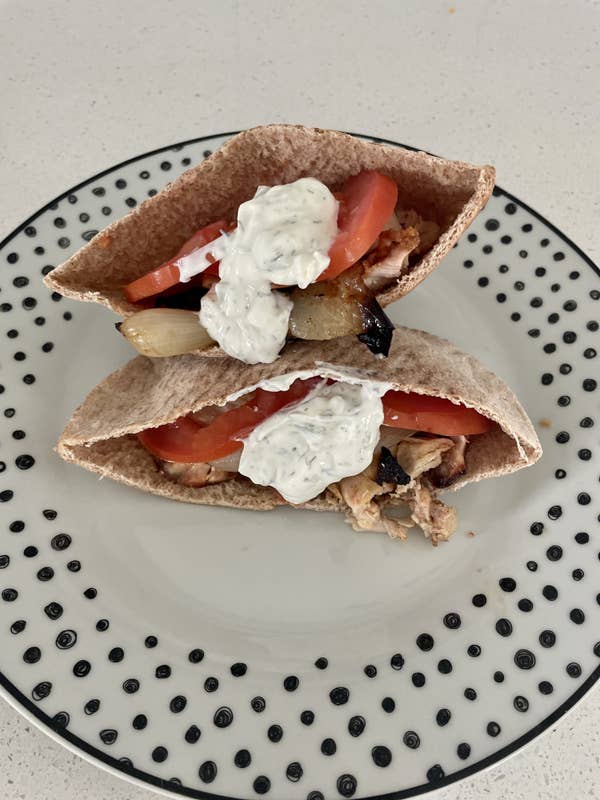 ADVERTISEMENT
The build-your-own technique ended up working well because it became something fun for the kids to do and made them more excited to eat!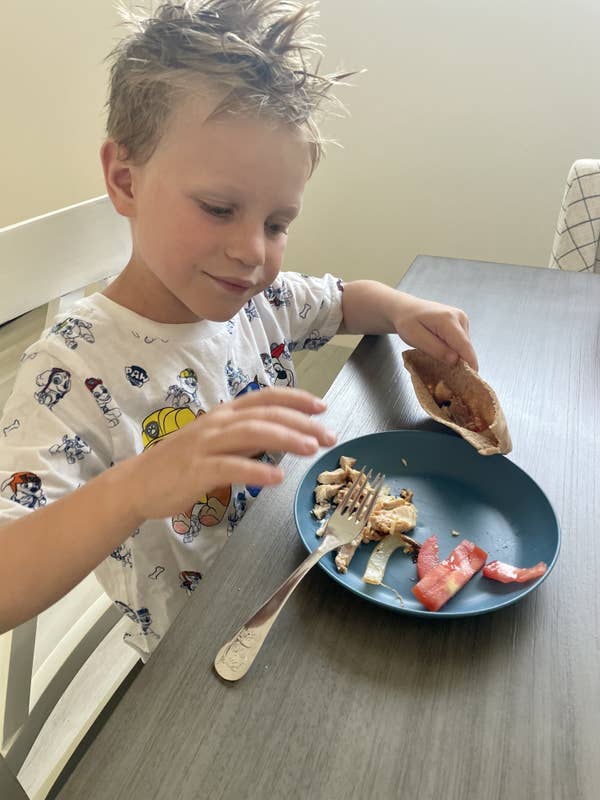 For Monday's breakfast, the kids picked Apple Jacks and were eager to dig in.
After breakfast, we all headed out to the park. Once we got back, everyone was thirsty and hungry. While the kids worked on their water bottles, I made a quick snack: Strawberry Cheesecake Crackers.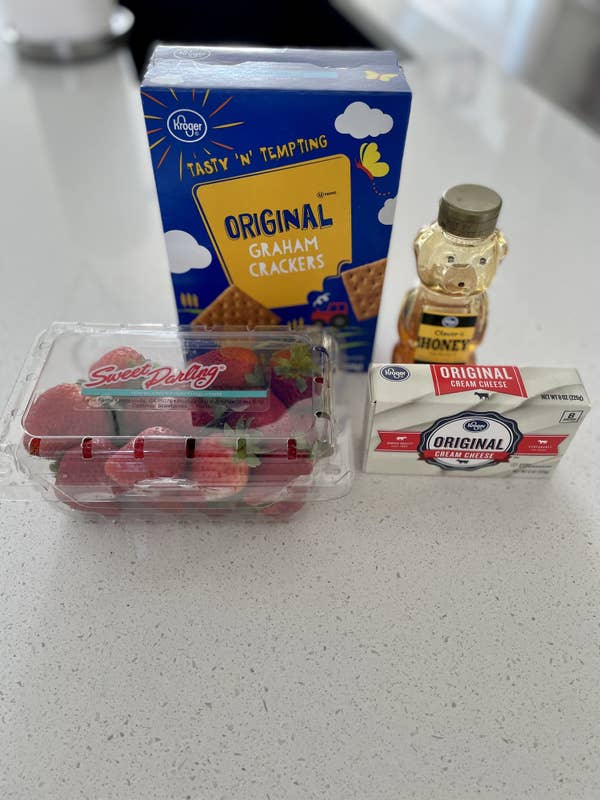 I spread some plain cream cheese on the crackers and then topped them with strawberries and honey. The hardest part of this recipe was getting my crackers to break perfectly in half. 😂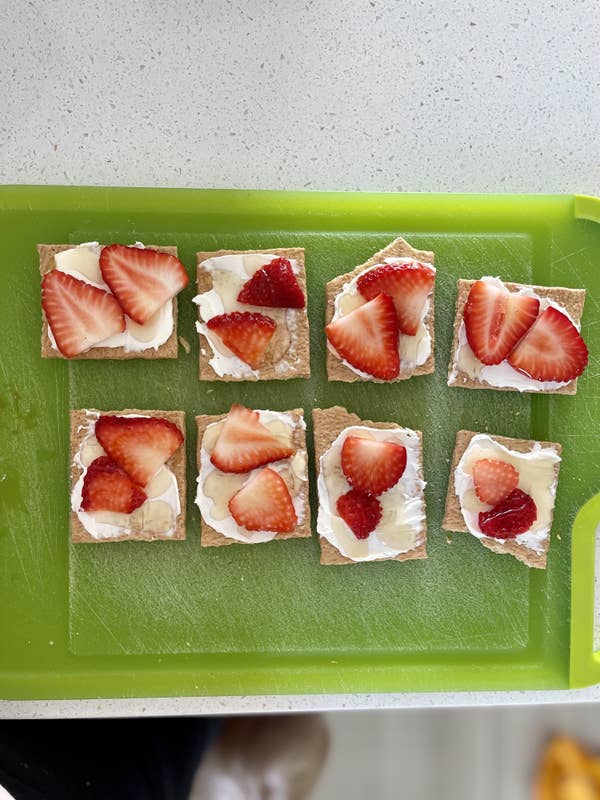 ADVERTISEMENT
I also had my kitchen helper using a more ~abstract~ technique to assemble the crackers.
Worth noting, though? With meal planning, things can suddenly derail at any time. In any given week, sometimes making snacks or dinner is the toughest part of my day. A lot of the time I have someone pulling on my leg or crying in my arms.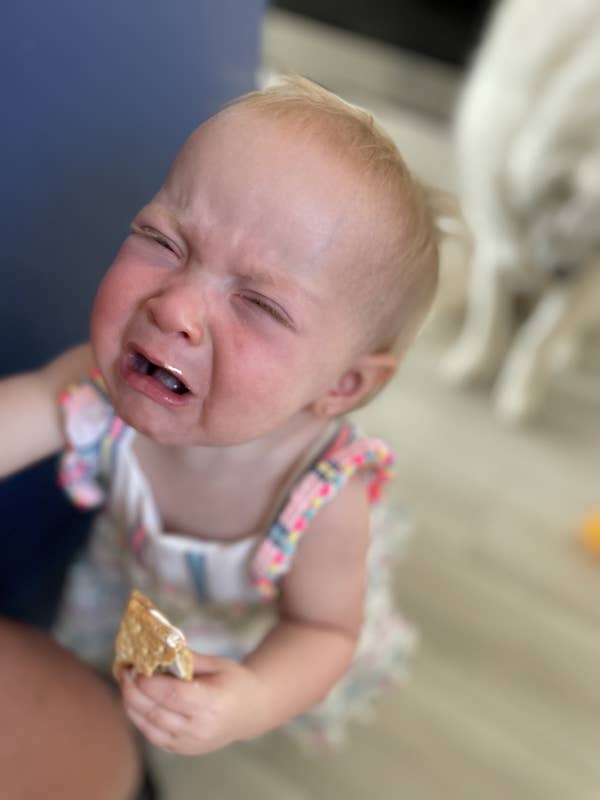 ADVERTISEMENT
Onward to lunch. For the the kids, it was turkey sandwiches again — this time served with strawberries, cucumbers, and hummus. For me, leftover stuffed shells.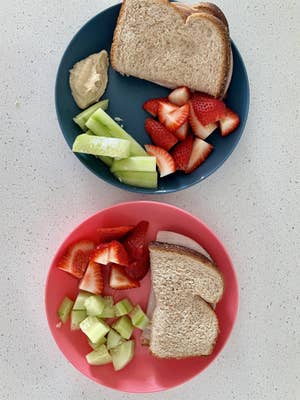 My two girls just started napping on the same schedule again, which means that their nap is my time to hustle. If all goes smoothly, I can get a good workout in and prep everything I possibly can for dinner.
Things *did* go smoothly this day, so during naptime, I started on Chipotle Chicken for dinner.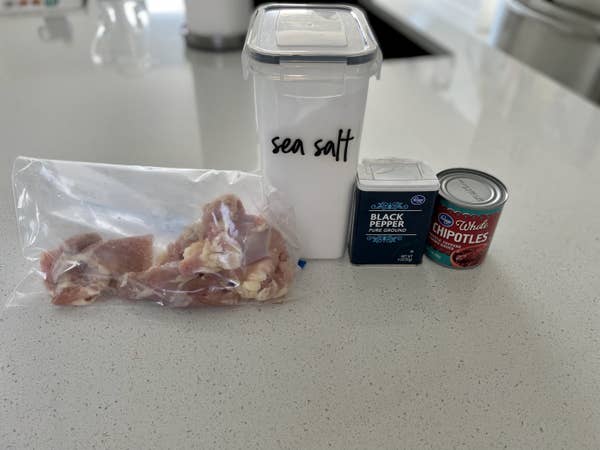 ADVERTISEMENT
I was worried that the chiles were going to be too spicy for my kids, so I gave it a quick taste test.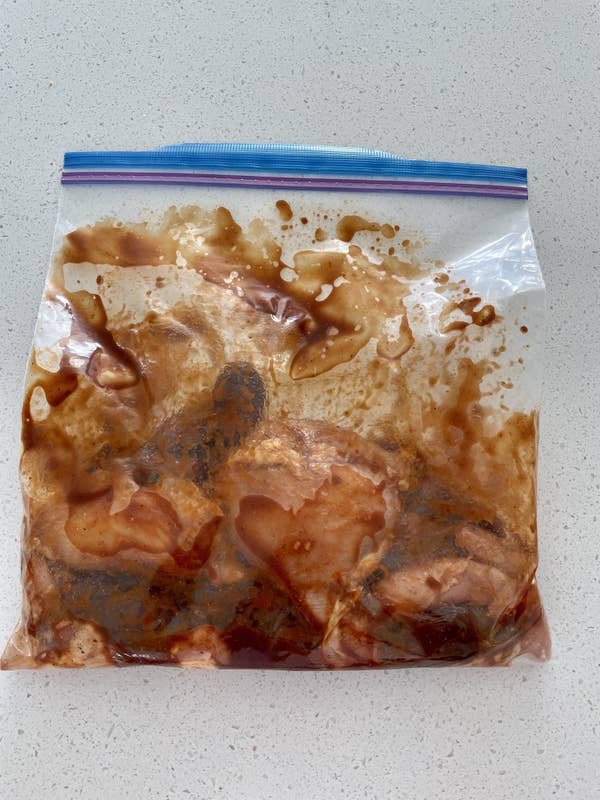 Cooking the chicken was very fast: 4 minutes on each side in a bit of oil. After that, I chopped up the chicken into bites that I normally see at Qdoba or Chipotle.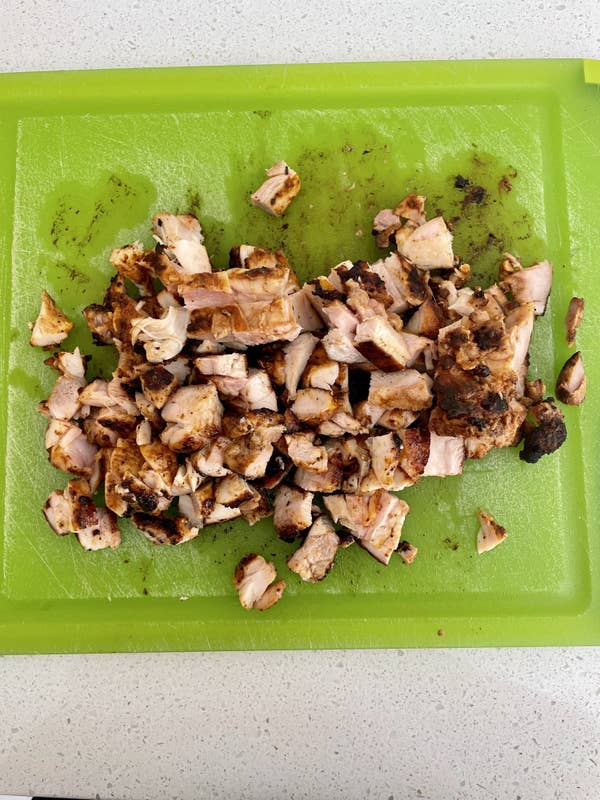 For plating, my husband and I assembled our bowls and added salsa. The kids kept theirs basic with some rice and cheese.
ADVERTISEMENT
The only downside with this dinner was a bit of cleanup. I'll be the first to admit it: I don't love cooking things in oil on my stove. I hate when the oil splatters, makes a mess, and leaves all the crust in the bottom of the pan. But one trick that I use is adding a splash of chicken broth to deglaze my pan at the end — even if I'm completely done cooking. This saves me time on the old soak-and-scrub when it comes time for dishes.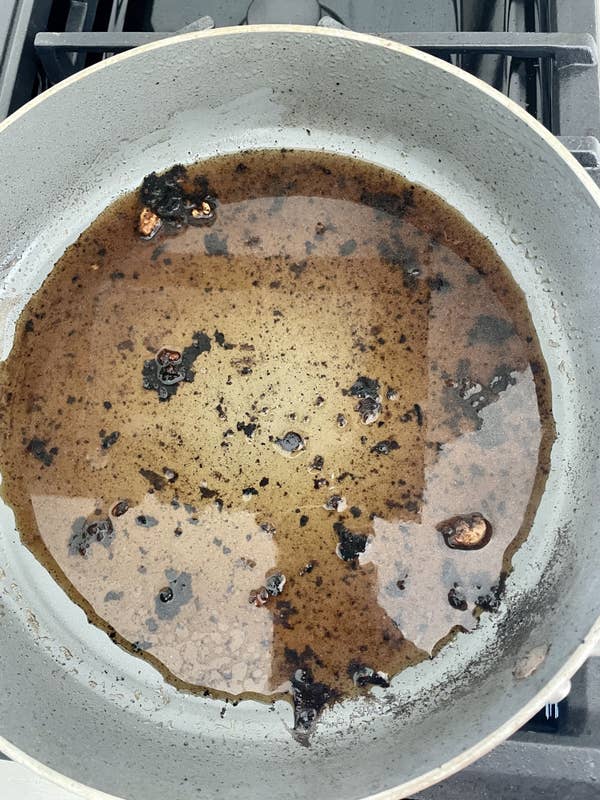 ADVERTISEMENT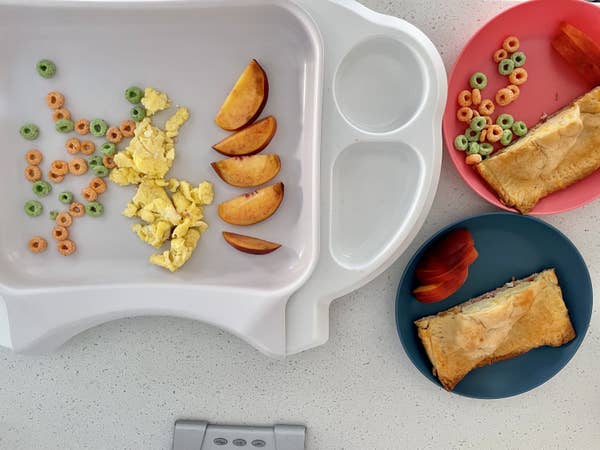 After breakfast, we headed out to enjoy the sunshine!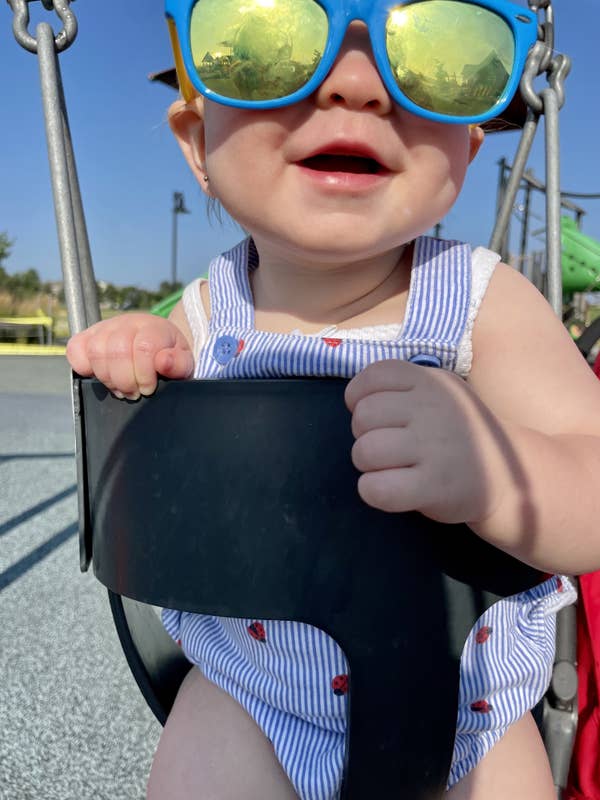 I didn't make a snack today. I just started getting lunch ready as soon as we got home — which was yogurt parfaits with peaches, strawberries, and bananas.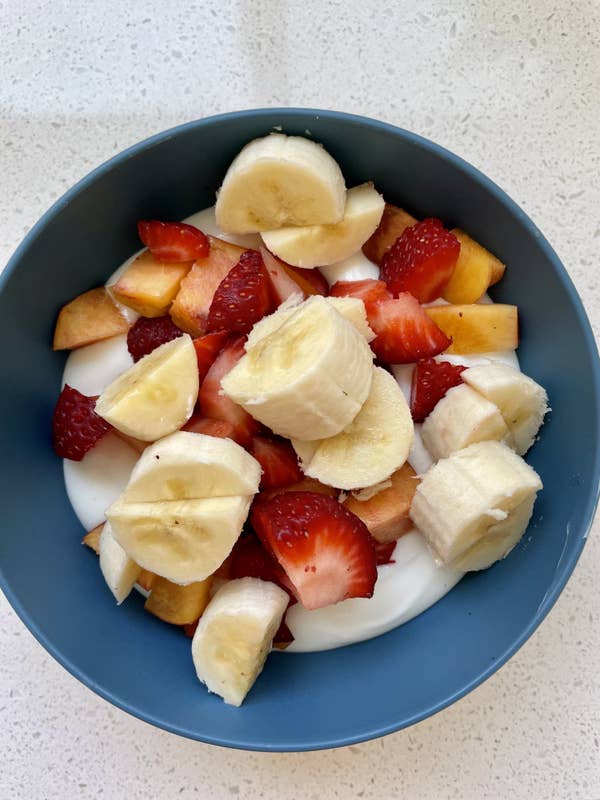 On Tuesday afternoon, the kids and I ran a few errands. This meant I needed to put together a dinner fairly quickly once we got home. Enter: the BBQ Chicken Ring.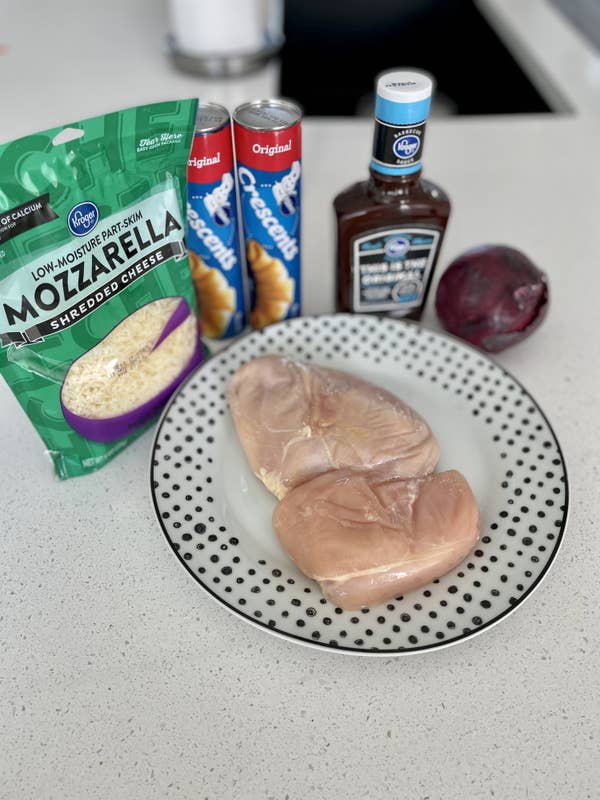 ADVERTISEMENT
Even though I had been thawing my chicken that morning, it was still a little frozen — so I tossed it into my Instant Pot.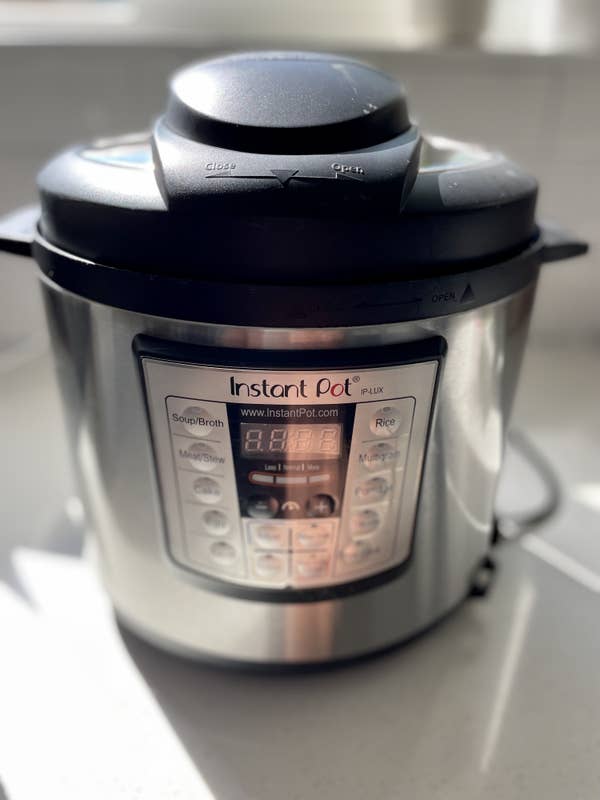 While the chicken was cooking, I started piecing together the components of the ring.
It was mostly just layering cheese and meat, wrapping everything back up, and then popping it all into the oven.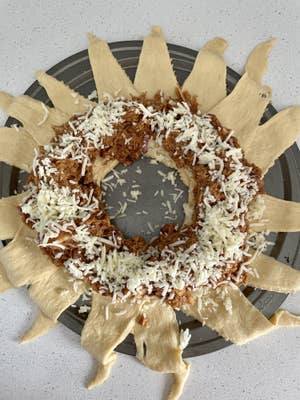 ADVERTISEMENT
The BBQ Chicken Ring baked for 25 minutes and then came out looking nice and golden.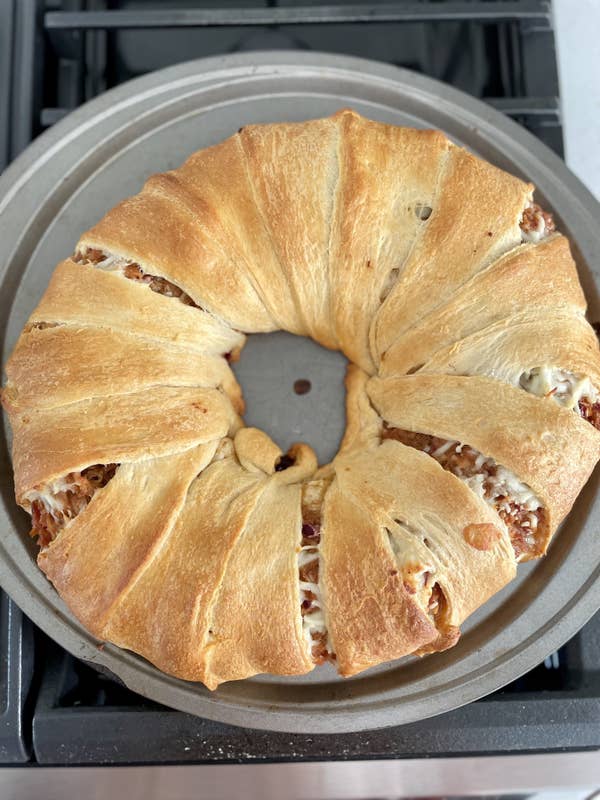 While the chicken ring was in the oven, I gave my Instant Pot a quick rinse after the chicken was done and then tossed in some corn on the cob.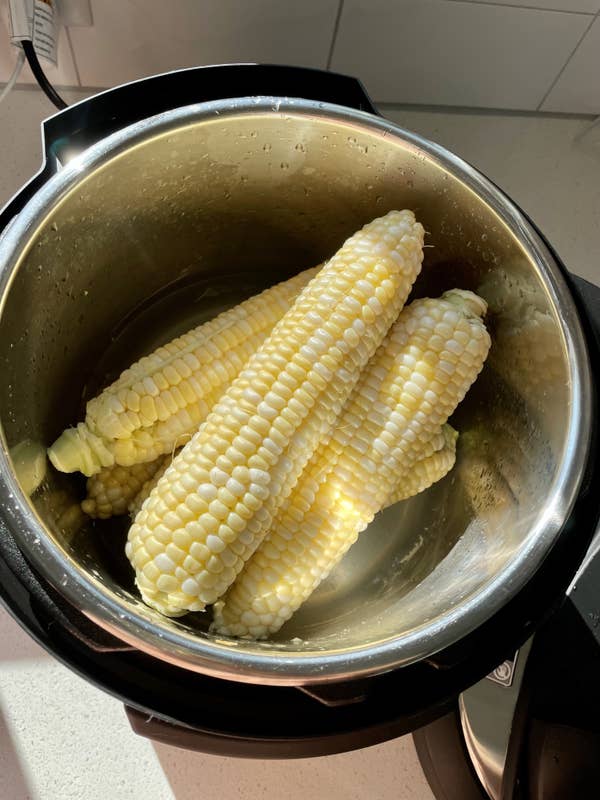 ADVERTISEMENT
I thought this meal was great, and so did my husband. We had plenty of leftovers too.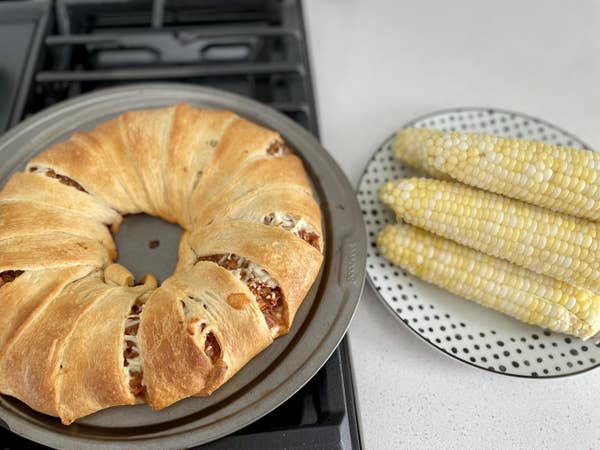 Wednesday was Apple Jacks for breakfast and then a walk to the library.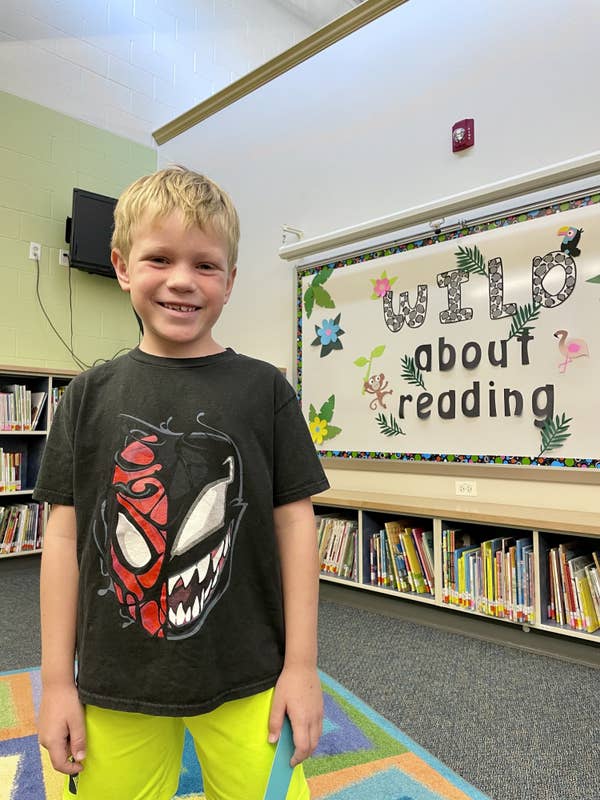 Once we got back home, I put together the snack. It was (back by popular demand!) Strawberry Cheesecake Crackers again.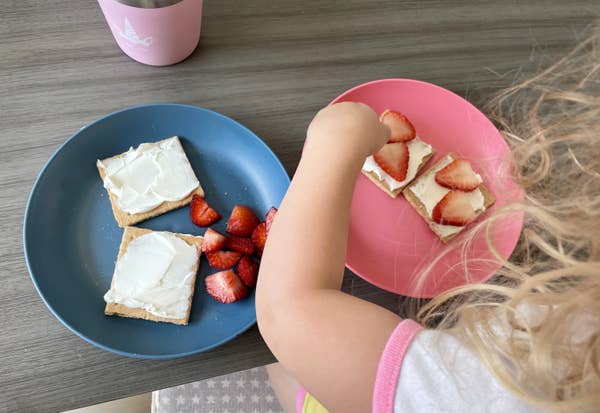 ADVERTISEMENT
(Also, when I say everyone loves this snack, I mean it. I even had it planned as a little bedtime snack for myself once the kids went to bed.)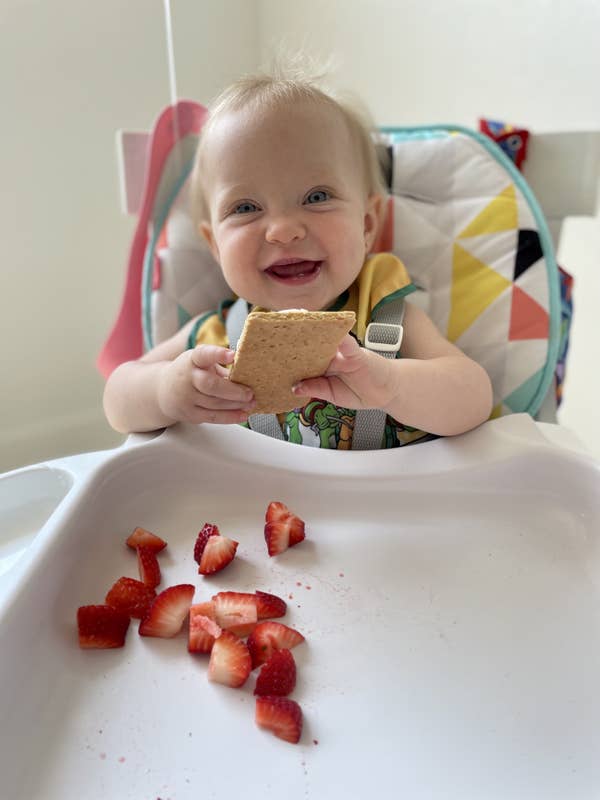 The weather here has been very hot in Colorado this week. Our temps have been over 100 degrees, so we have been keeping our lunches pretty light. The kids wanted yogurt parfaits again today. Instead of using granola, I just crumbled up a few graham crackers I had hanging around from the morning snack and added fruit.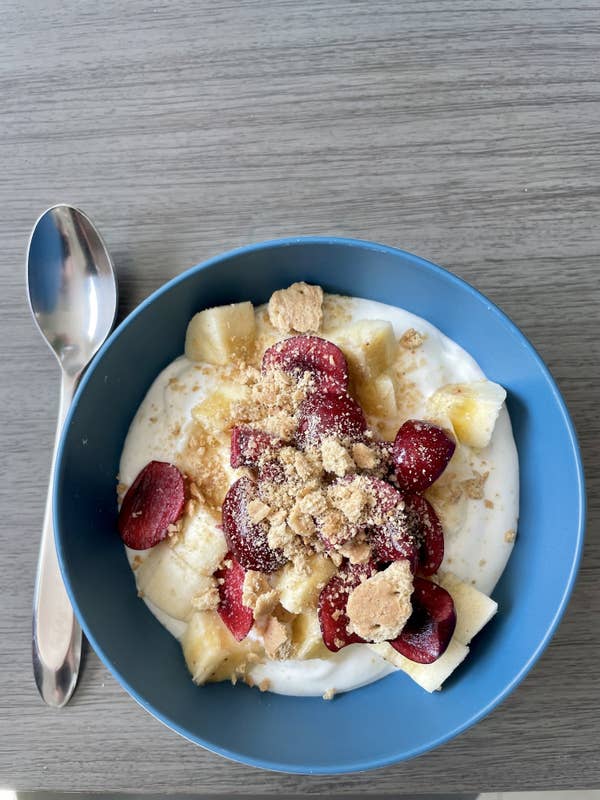 For dinner, I wanted to use up the last of the chicken — plus the leftover bell peppers I had from Saturday's meal. I made One Pot Chicken Fajita Pasta.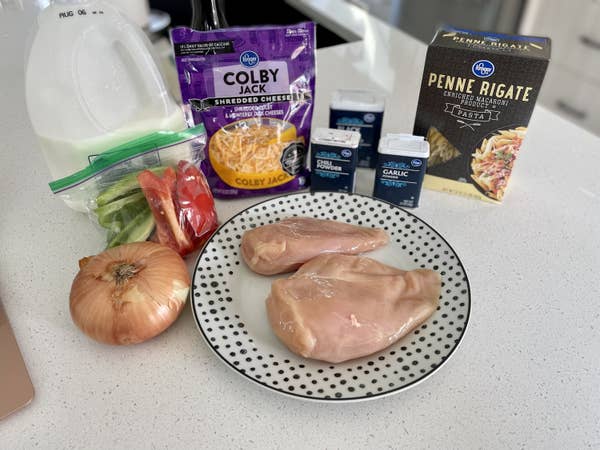 ADVERTISEMENT
There was a bit of slicing and dicing upfront, but nothing too complicated.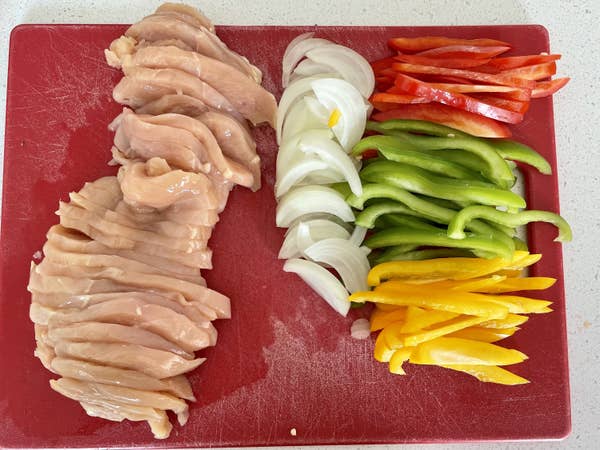 Everything cooks in one pan — first the chicken, then the veggies.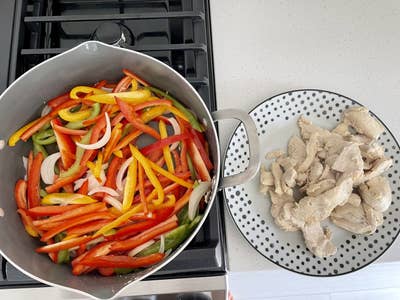 The last few steps were cooking the noodles with sauce and adding cheese at the end.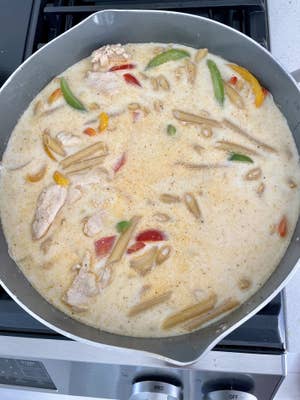 ADVERTISEMENT
The recipe says it makes four servings, but after plating everyone up, we had a lot of leftovers. The meal was also extremely filling!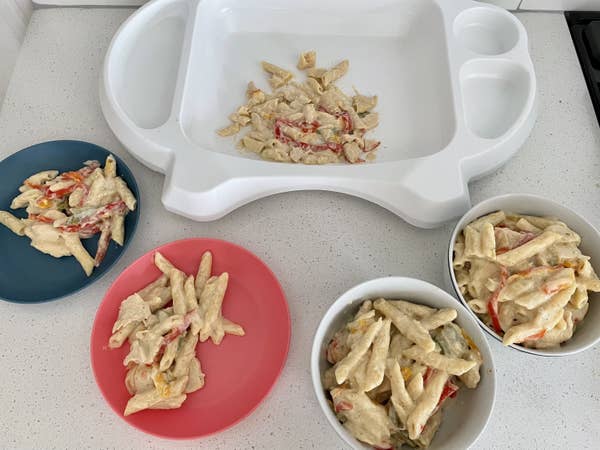 ADVERTISEMENT
For breakfast, my daughter requested a honey sandwich. Using cookie cutters, I decided to do something fun and make a couple of dinosaurs for her! Everyone else had oatmeal topped with brown sugar and milk.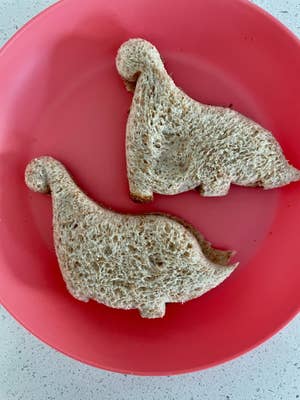 After breakfast, we headed to the park early and spent the morning there before it got too hot.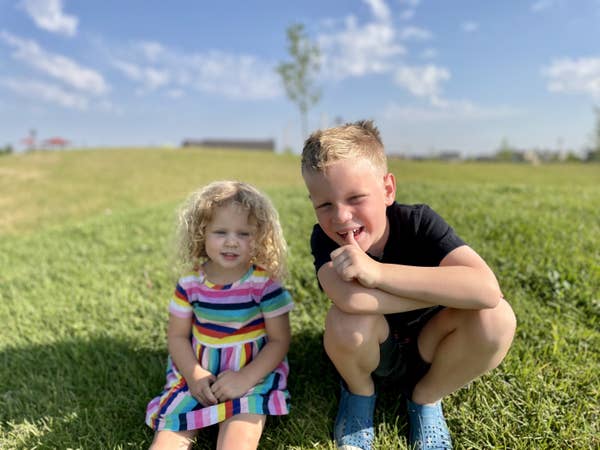 ADVERTISEMENT
Back home: snack time! My kids have requested this snack every day since I made it for the first time. 😂
Lunch on Thursday was still light and easy: sandwiches with veggies, hummus, and pretzels.
A few weeks ago, my son picked out a recipe that was breakfast for dinner. Ever since then, this has been a big request! So this week, I decided to make Cinnamon Roll French Toast Roll-ups.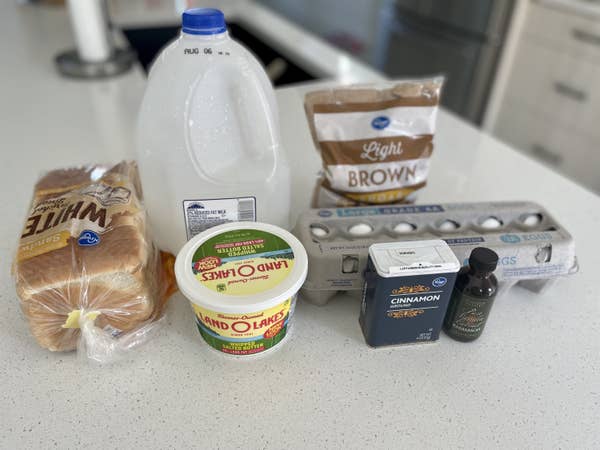 The steps for this recipe included making an egg-and-milk mixture for dipping, and a brown-sugar center. Then you spread it on flattened bread.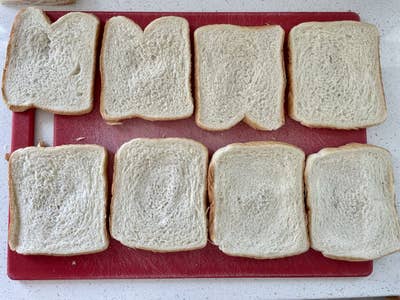 ADVERTISEMENT
Once all the pieces of bread were ready, I rolled them up and put them in the pan after dipping them in the egg-and-milk mixture.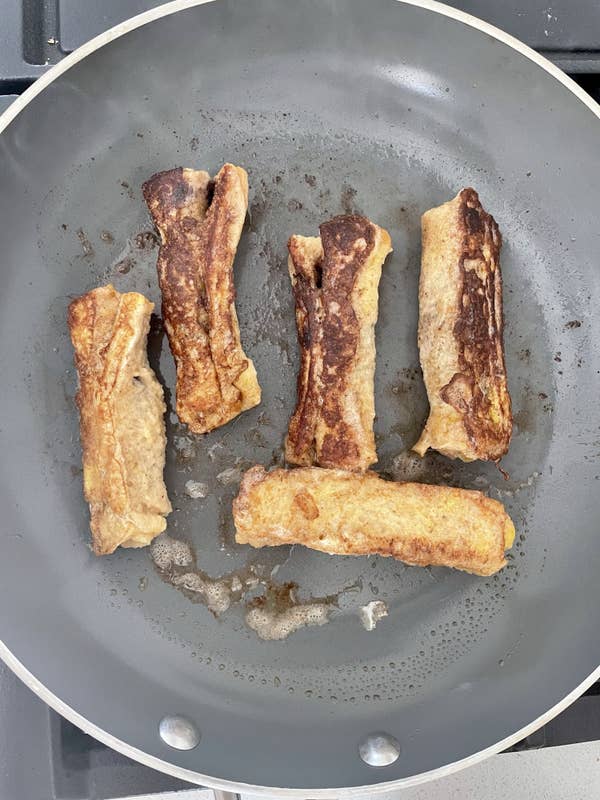 To round out the dinner and add protein, I made some quick scrambled eggs. I also added the leftover bacon from earlier in the week, and a side of peaches.
ADVERTISEMENT

TGIF! Friday's breakfast was a favorite repeat: honey dinos and oatmeal.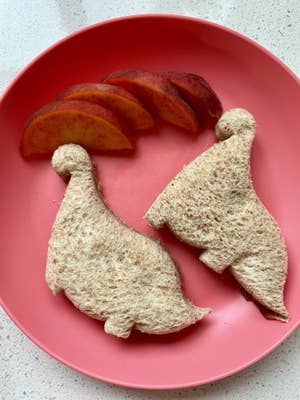 ADVERTISEMENT
We spent another morning at the playground — then headed home once lunchtime rolled around.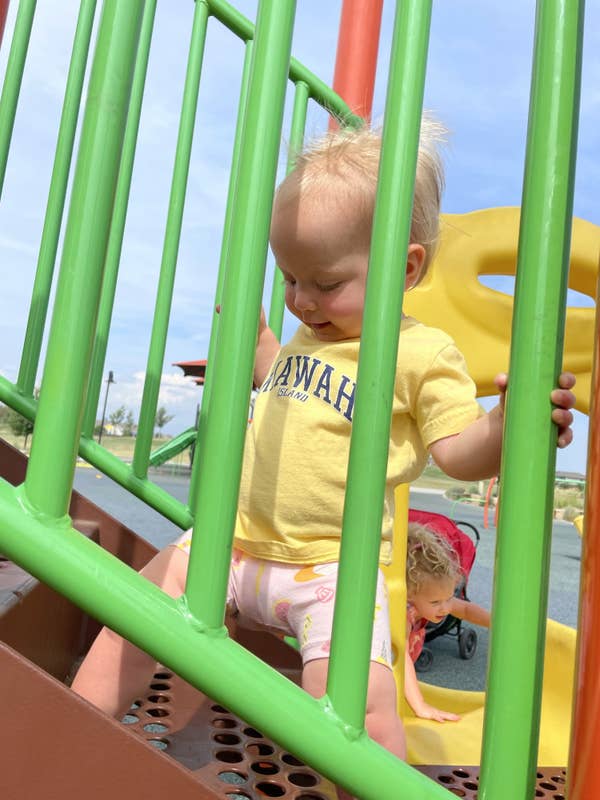 Lunch for the kids and me was the same as the day before. My husband finished off the final leftovers of the enchilada stuffed shells.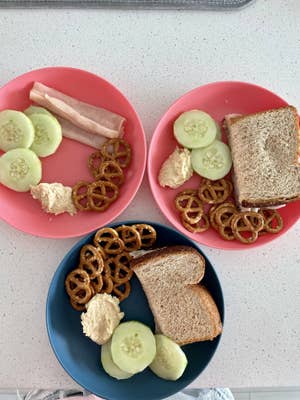 ADVERTISEMENT
I was at an appointment for the entire afternoon and didn't get home until dinnertime. I accounted for this when I was planning the week — so we ate leftover fajita pasta.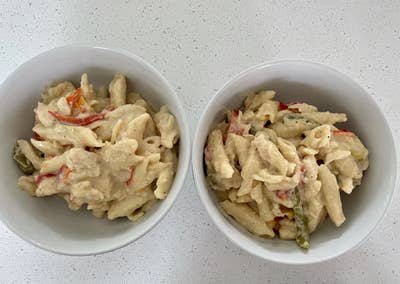 ADVERTISEMENT

Saturday was a busy morning because we were heading out on the road. Breakfast was oatmeal again because I knew it would stick with the kids for a bit.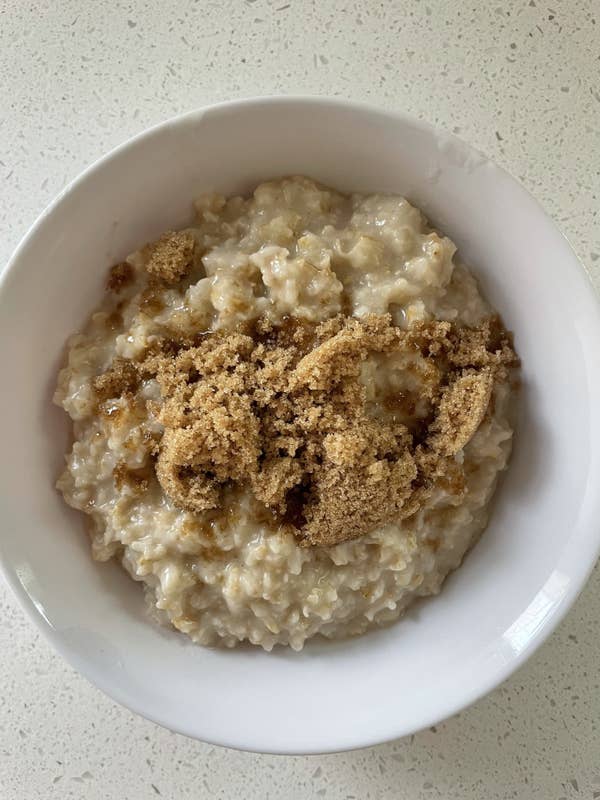 Then we hit the road. Today was a special day, as we got to celebrate the Olympics in my daughter's gymnastics class. Olympics 2032, here we come!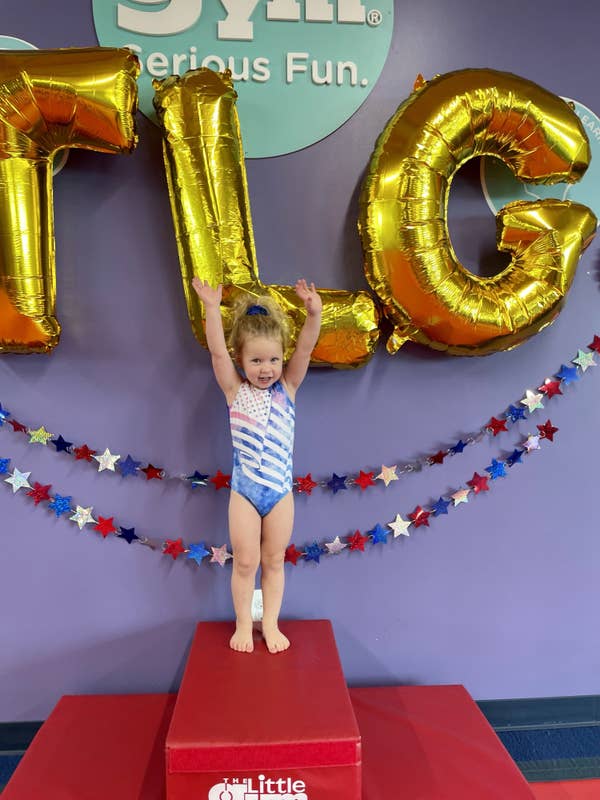 ADVERTISEMENT
Overall, I feel pretty satisfied with how this past week turned out! I do wish I had incorporated more vegetables into the week, but other than that, things went smoothly.
What does meal planning look like in your house? I'd love to hear about it in the comments!
Again, I understand plans like this won't work for every family. Some families may require a larger budget, have bigger mouths to feed, or have more allergies to consider. I also acknowledge that I'm fortunate to be able to be home to plan, prep, and cook.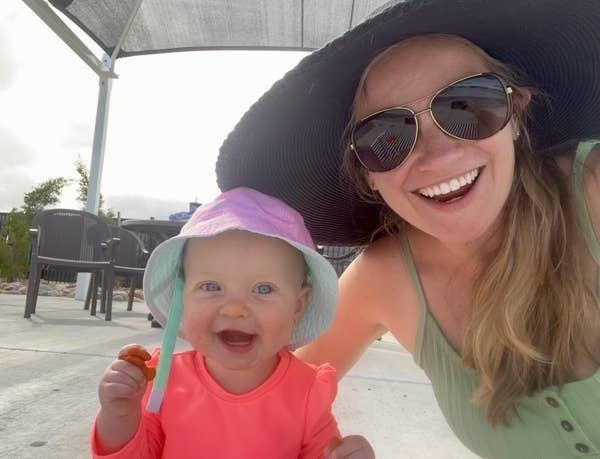 If you're looking for more inspiration, feel free to check out my previous weekly meal plan posts here and here! You can also follow me on Instagram at @sydneyinsuburbia.